Hello, world!!  My name is Summer and I am the Internal Operations Manager for Intentional Spark.  What does that even mean?!  
Well, I wear a lot of hats and I make the magic happen.  Our team is growing like crazy, constantly evolving and we pride ourselves on taking the time to seek out different techniques to work at our most productive self remotely.  
What does it mean to work remotely?  
Do you wear real pants and watch tv all day long?  
How do you stay focused and get your work done?  
These are all real-life questions that I have personally been asked more than once by friends and family members when they discover that I work from home remotely.  
Great news!! I am here to answer the above questions AND provide you with fantastic tools to better your productivity, organization and be a kick-ass human even if you don't work remotely.  
Get excited…
But first, let's define the word pro·duc·tiv·i·ty:
Wikipedia

defines productivity as the effectiveness of productive effort, especially in industry, as measured in terms of the rate of output per unit of input.

Urban Dictionary offers up this gem as a "top definition" – The ability to make cake balls while you could be doing something else, especially when they're for people. The world will not judge if you make cake balls. The world cannot judge cake balls or the art of making them.  #cake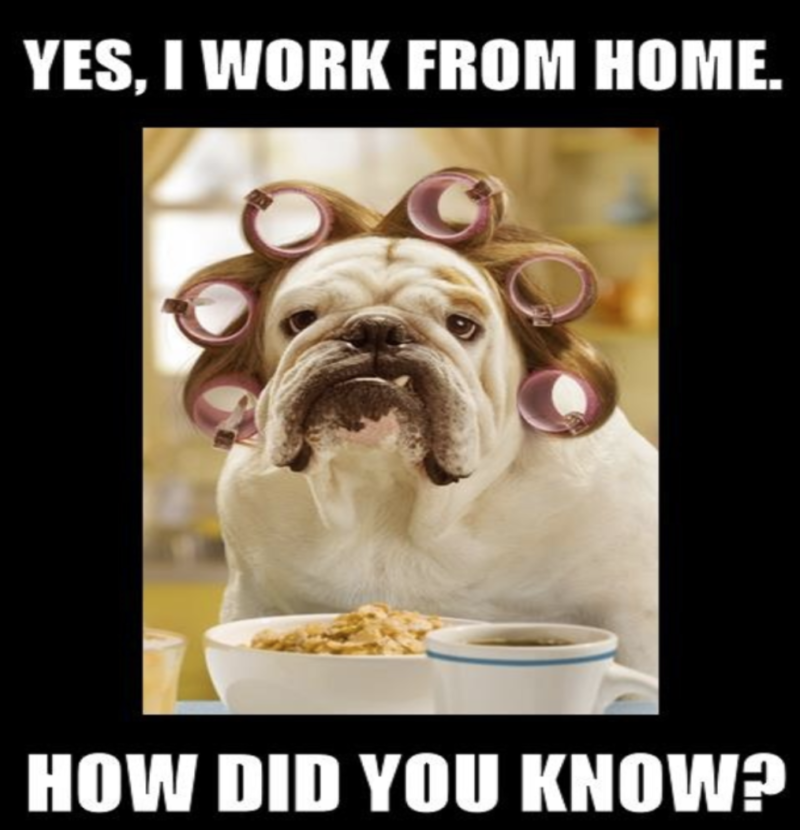 While we do occasionally put on pants and almost never watch TV during the work day (I swear!!!), it can be difficult to be productive when you're alone in your home.

The key is to set up some ground rules for yourself in order to instill some discipline and structure.
Feel free to steal my stress-tested tips and hacks below 🙂
Summer's Official Tips & Hacks For The Remote Employee
Get up in the morning!!  Take your shower and get out of your jammies!!  (Yoga pants are real pants, right?)

Set-up your best self before you begin working: review your schedule, tasks, to-do's

Make a to-do and to-done list – check off those tasks!

Enforce your schedule: remote workers tend to overwork – find your balance

Get out – Coffee shops are awesome to work from!!  

Hop on video.  Don't be afraid of that face time with your team for business meetings, check-ins, and fun!  Do this weekly!!!!!!!!!!  

Take breaks and eat!!

Send memes and GIFs ALWAYS

Build your perfect workspace

Create your "to-don't list"  (home-related chores, such as dishes or laundry)

Find yourself: what motivates you?  Make time for movement and discover your most efficient self around times that you are most productive – seriously.   

Plan ahead and structure your workday

Allow time for AM and PM admin to plan and wrap up your day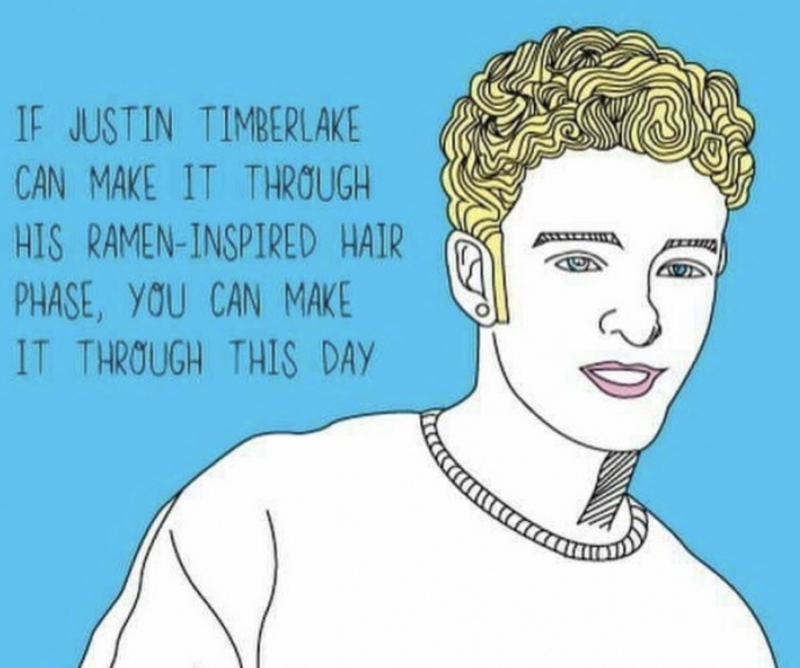 While having a structure and staying disciplined is important, the remote employee's life is made so much easier these days with all of the technology we have access to!
Just imagine not having video conferencing! Would you even be able to work remotely if we didn't have cell phones?!?!
Everyone has their favorite versions, but these are my must-have apps and tools to make sure you can be a rockstar remote worker.
Handy Apps and Tools
I'm so excited to share my favorite apps and tools with you!!  Some of these have saved my work life – no joke.  
Next Monday try out some new apps to see what works best for you to support your daily needs.  
Take five minutes and reach out to friends and co-workers to discover what work hacks they currently use to kick work in the ass!
Here are some of my favorite apps and tools that I use with my team or for myself to streamline and simplify my work bubble on a daily basis.  I could write an entire blog on this subject alone (and just might!), so I will only share my favorite five with you today: 
The flip side to the apps and tools to help with your time and organization are productivity killers. We are all guilty of checking our Instagram, Facebook, texts, and emails while working and that is why BeFocused is a fabulous tool to make you work for your productivity indulgences!  

Try working for 25 minutes and then check in with your friends and social life on the 5-minute break.  

Don't check your email as often, set your away messages, make that playlist you've been talking about for months and prep your snacks and meals for the day.  Easy hacks to help that cut out time and increase your best self! Yay!!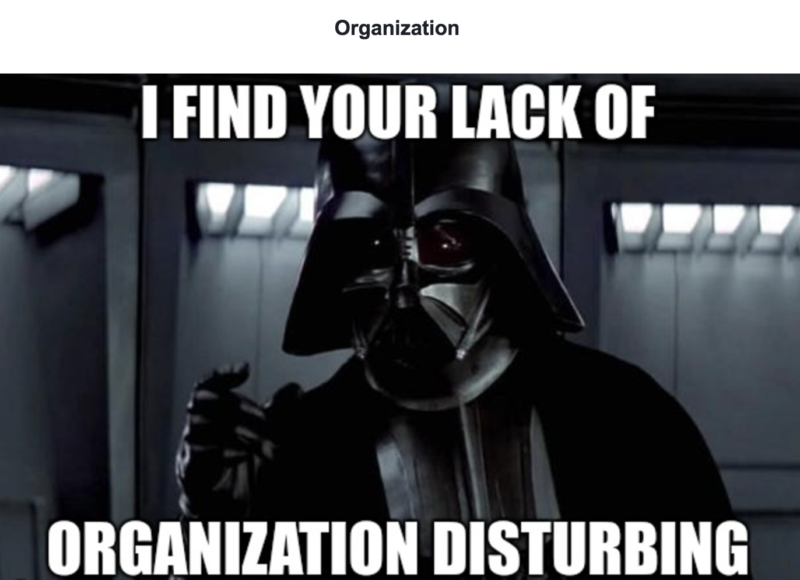 To know me is to understand my level of love of organization.  Some call it OCD, but I call it necessary.  
Part of being organized is to set-up your best self up by planning, managing and coordinating your day/ week.   
I found this great article by Pop Sugar that is a super quick read. It includes some great ideas for a remote worker about overall productivity and sets you up to be organized.  
Even if you don't work remotely, these tips and reminders translate perfectly to everyone in the work world.
Exercise: Take 5 minutes and write down how you best organize yourself with work and also with life.  

What tools do you use?  
Post-it notes?  
Ongoing to-do lists?
A daily planner?  
Whatever works for you, keep that up and then add 2 new-to-you tools to assist with your organization.
Tasks, goals, lists are always helpful, but how do you keep yourself on track with your time management?  
Pro tip: use a new tool each week and see how it works for you.  That could be as simple as building out your calendar or setting aside 5 minutes in the morning to plan your day.  
So, what next?…
✅  Slay… all day
✅  Take a look at your current work environment to see what changes can be made
✅  Check out my fav five apps
✅  Update your calendar or create one!  You would be surprised to find out how many people don't even use a calendar.  I like to update mine generally once a month to flux with my schedule, tasks, and team
✅  Build your workspace
✅  Find what motivates you
✅  Set up weekly or bi-weekly meetings with your team on video to get that face time and communication brewing, along with your coffee or tea 😼
✅  Keep slaying
✅  If you manage remote workers – this read is for you via Axero